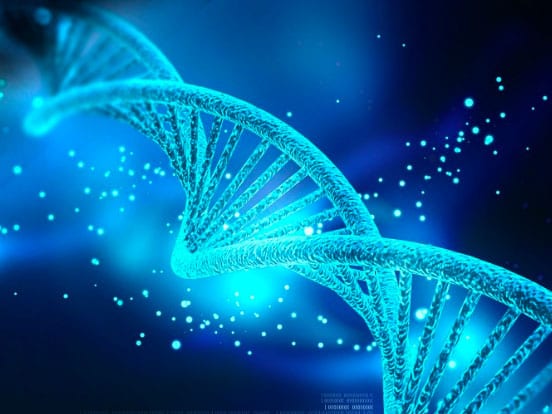 Magnetic Beads
Surface-activated magnetic beads for immobilization of molecules of interest
Magnetic beads are a powerful tool used in many aspects of protein separation, proteomics, genomics research and in vitro diagnostics.
AMSBIO supplies a unique range of magnetic silica beads for biological applications. Our magnetic beads range in size from 150nm to 5μm and can have a wide range of surface properties, functional groups, and magnetic properties.
MagSi beads are specifically designed for the separation, concentration and purification of bio-molecules and specific cells or cell compartments.  Possible applications are immunoassays, sample preparation for HPLC & MS and immobilization of a wide range of biomolecules.
DNA, RNA & Sequencing Applications
For binding DNA & RNA, available in a range of sizes and physical characteristics, with either a plain silica or carboxylated surface. To find optimal beads for your application, try the trial kit.
Everything you need for quick extraction of DNA/RNA from human, animal, plant, viral or bacterial samples. You can also find out more about our MagSI-NA Pathogens Kit here.
A convenient kit for ultra-fast and efficient purification and size selection of DNA products.
An efficient solution for Dye-Terminator removal from BigDye® sequencing reactions.
Mass Spectrometry Applications
Magnetic bead-based sample preparation kits for LC-MS/HPLC, utilising a negative selection technology to remove proteins and other interfering compounds in biological samples.
Protein Applications
Streptavidin-coated MagSi-STA to bind a biotinylated target, MagSi-Direct for a simple protocol leveraging a unique 'nanoglue' surface, or for coupling with a specific chemistry explore the MagSi-Tools range.
Antibody Applications
Protein A and Protein G conjugated magnetic beads for antibody capture, enabling easy pull-down assays of your protein of interest. Or for biotinylated antibodies, use the streptavidin coated MagSi-STA.
More
The MagSi-Tools range includes specific surface chemistries for all applications, including silica, -COOH, -NH2 -SH, -CHO, -tosyl, -hydrazide and -epoxy activation.
The coating of MagSi-Direct acts as a nanoglue, non-specifically binding electron-rich groups on a wide range of medium-large biomolecules including antibodies, proteins, lectins, peptide aptamers and non-protein molecules.
Magnetic beads with physical characteristics and surface chemistry tailored to your needs. Get in touch with your unique requirements.
Can't find what you need?
Please contact us with any inquiries regarding our range of magnetic beads.
We also offer a custom magnetic beads service which allows us to provide you with tailor-made products for your research. Please visit our custom services page for more information.