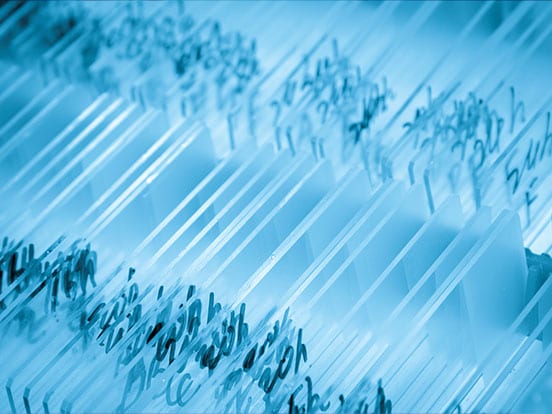 News
Keep updated on our company, product and customer stories
Follow our newest stories containing communications on our product releases and company updates. We also like to publish about our customers and the work they are doing. If you have had success with our products or have used them in new research - we would love to hear about it. Get in touch with us and we can help shine a spotlight on your work.
February 27, 2023

An interview with Dr Hynda Kleinman and Dr Meri Huch in honour of International Women's Day and World Organoid Research Day

February 17, 2023

Scientists at Harvard Medical School have successfully created a kidney organoid with vascular structure using StemFit medium.

January 24, 2023

Scientists have established a protocol to recapitulate human germ cell development in vitro using iPSCs.

January 10, 2023

Researchers at the University of Leeds are using our reagents for the production, visualization, and analysis of glycans and investigating their interactions.

September 27, 2022

Researchers at Institut de Biologie Structurale investigate heparan sulfate structure and function using CELLBANKER 2 as a cryopreservation medium, and AMSBIO 10E4 antibody for detection.

August 31, 2022

Scientists at Stanford University used iPSCs to develop a potential cure for the rare genetic skin disease, Epidermolysis Bullosa

August 31, 2022

Dr. Erik Miljan explains the importance of being GMP Ready with an established & secure GMP supply chain for a streamlined clinical translation.

April 04, 2022

Scientists at the UMass Chan Medical School developed a two-step protocol for isolating and growing 'induced myoblasts' from induced pluripotent stem cells

March 21, 2022

Scientists, University of Oulu (Finland), have identified novel miRNAs that regulate development of myocardial fibrosis and could serve as potential targets of therapy for myocardial fibrosis.

March 07, 2022

Researchers at Keio University, transplant the first human iPS cell-derived neuronal progenitor cells for spinal cord injury. Find out how.

March 01, 2022

Obesity is associated with Heparan sulfates that regulate mitochondria transfer to macrophages. Find out how.

February 17, 2022

"AMSBIO prize-winning poster" in the UK Proteoglycans 2022 for promising early-stage researchers as part of our involvement with this exciting area of science.

February 02, 2022

AMSBIO have made a new strategic investment to enhance the level of support to its sizeable and growing base of customers across the European Union.

January 19, 2022

A group of scientists at the Medical University of Vienna, have recently designed, fabricated, and tested a microfluidic chip system capable of reliably generating many spheroids of defined sizes

June 29, 2021

Scientists at BMLS in Frankfurt have used AMSBIOs custom lentivectors to visualize cell nuclei and F-actin cytoskeleton in their organoids

June 18, 2021

Discover how Dr. Takayama (CiRA, Kyoto University) successfully modelled the SARS-CoV-2 life cycle in undifferentiated iPSCs.

June 17, 2021

Scientists at the centre for Stem Cell Biology at the MSKCC (USA) have developed a pioneering Cell Therapy treatment for Parkinson's Disease

March 10, 2021

Learn how scientists at the University of Glasgow used eGFP-expressing lentiviral particles to track and measure re-myelination.

December 14, 2020

An interview with Assoc. Prof. Taro Takami from Yamaguchi University discussing his liver regeneration research

November 13, 2020

Johan van der Vlag from Radboud University Medical Center has been studying the link between heparan sulfate and COVID-19

October 21, 2020

Researchers at the Clevers Lab, Hubrecht Institute saved their organoids during the lockdown using CELLBANKER® freezing media. Find out how.

August 27, 2020

New insights into oligodendrocyte precursor cell heterogeneity and neural activity responses

June 12, 2020

Researchers from the University of Sheffield have been investigating the interactions between SARS-CoV-2 and heparin

May 22, 2020

An interview with Professor Ryuhei Hayashi from Osaka University discussing his cutting-edge stem cell research

May 21, 2020

A look into the development of a serological test for detecting SARS-CoV-2 from the Southern University of Science and Technology

April 24, 2020

Easily differentiate induced pluripotent stem cells into myotubes with our Skeletal Muscle Differentiation Kit

January 08, 2020

Spotlight on the pioneering research using Mimetix® aligned 3D cell culture scaffold for Myelination

December 12, 2019

We have worked with Singapore General Hospital to help them identify the best reagent to transfect their human embryonic stems cells.

November 01, 2019

Spotlight on a new research paper which suggests a mechanism by which Natural Killer (NK) cell education operates through modulation of the lysosomal compartment under the influence of inhibitory receptor–ligand interactions. UK

September 26, 2019

We have worked with University of Strathclyde to launch new drug screening service for cancer research.