Our Services
Over-expression AAV construction
You can choose the promoter and a tag.
Either you provide target templates or we synthesize or obtain it from a cDNA collection. We construct the AAV clone and generate ready-to-use expression AAV. High titer AAV service is available.
Ensure that you choose the right AAV serotype for your application.
Why use AMSBIO's AAV services?
Transfect both dividing and non-dividing cells
No host-genome integration & stable expression
Easy to produce at high viral titre (helper free)
Does not elicit significant immune response in vivo
Can be used for in vivo gene delivery
Serotype Selection
| Tissue Type | Recommended AAV Serotypes |
| --- | --- |
| Muscle | AAV1, AAV6, AAV8, AAV9 |
| Liver | AAV8, AAV9, AAV-DJ |
| Lung | AAV5, AAV6, AAV9 |
| Central Nervous System | AAV1, AAV5, AAV8, AAV9, AAV-DJ |
| Retina | AAV1, AAV2, AAV5, AAV8 |
| Pancreas | AAV8 |
| Kidney | AAV2, AAV9 |
| Heart | AAV1, AAV8, AAV9 |
Lentivirus & Adenovirus & AAV Request Form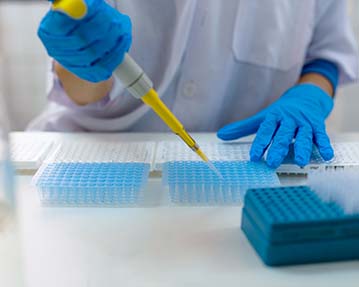 Let's get started
Complete our service request form and we will contact you to discuss your requirements.