BTK Mouse Monoclonal Antibody [Clone ID: OTI15G8]
anti-BTK mouse monoclonal antibody, clone OTI15G8 (formerly 15G8)
More Information

| | |
| --- | --- |
| SKU | TA501119 |
| Size | 100 ul |
| Host species | Mouse |
| Gene symbol | BTK |
| isotype | IgG, IgG1 |
| Application | WB, FC, IHC, IF |
| Species reactivity | Human |
| Accession No | NM_000061 |
| Gene id | 695 |
| Gene synonyms | AGMX1, AT, ATK, BPK, IMD1, PSCTK1, XLA |
| Protein Families | Druggable Genome, Protein Kinase |
| Storage | -80C |
| Shipping Temp | Ice Pack |
| Lead Time | In Stock |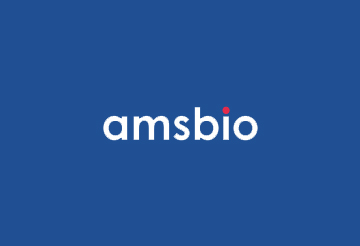 HEK293T cells were transfected with the pCMV6-ENTRY control (Left lane) or pCMV6-ENTRY BTK (RC211582, Right lane) cDNA for 48 hrs and lysed. Equivalent amounts of cell lysates (5 ug per lane) were separated by SDS-PAGE and immunoblotted with anti-BTK. Positive lysates LY424947 (100ug) and LC424947 (20ug) can be purchased separately from OriGene.
Anti-BTK mouse monoclonal antibody (TA501119) immunofluorescent staining of COS7 cells transiently transfected by pCMV6-ENTRY BTK (RC211582).
HEK293T cells transfected with either pCMV6-ENTRY BTK (RC211582) (Red) or empty vector control plasmid (Blue) were immunostained with anti-BTK mouse monoclonal (TA501119), and then analyzed by flow cytometry.
Western blot analysis of extracts (35ug) from rat spleen tissue and Jurkat cells by using anti-BTK monoclonal antibody (1:500).
Immunohistochemical staining of paraffin-embedded colon tissue within the normal limits using anti-BTK mouse monoclonal antibody. (Heat-induced epitope retrieval by 10mM citric buffer, pH6.0, 100°C for 10min, TA501119, Dilution 1:50)
Immunohistochemical staining of paraffin-embedded Adenocarcinoma of ovary tissue using anti-BTK mouse monoclonal antibody. (Heat-induced epitope retrieval by 10mM citric buffer, pH6.0, 100°C for 10min, TA501119, Dilution 1:50)
Immunohistochemical staining of paraffin-embedded Kidney tissue within the normal limits using anti-BTK mouse monoclonal antibody. (Heat-induced epitope retrieval by 10mM citric buffer, pH6.0, 100°C for 10min, TA501119, Dilution 1:50)
Immunohistochemical staining of paraffin-embedded Carcinoma of liver tissue using anti-BTK mouse monoclonal antibody. (Heat-induced epitope retrieval by 10mM citric buffer, pH6.0, 100°C for 10min, TA501119, Dilution 1:50)