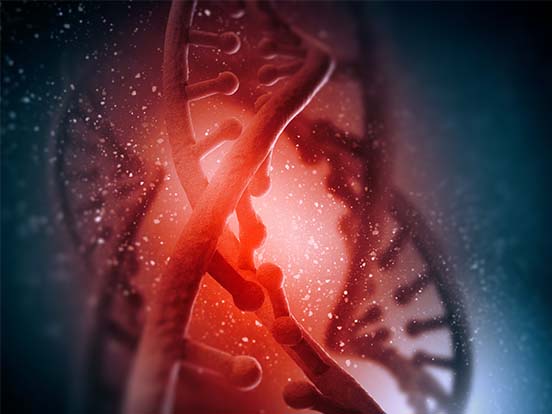 Trilencer-27 siRNA Kit
Stong and specific siRNA gene silencing
AMSBIO offers the Trilencer-27 siRNA collection for guaranteed knockdown for siRNA gene silencing. Producing a 10-fold higher potency and specificity than shorter 21mer RNAi forms, the Trilencer-27 siRNA kit takes advantage of the natural processing by Dicer. The optimal design (3 gene-specific siRNAs and 1 negative control) has the dual advantage of improved efficacy and minimal interferon response, resulting in strong and specific gene silencing when expressed in mammalian cells. For more details, download our Trilencer-27 Application Guide.
Features
Genome-wide coverage against human, mouse and rat
27mer Dicer-substrate duplex offers high potency and minimal interferon response
Guaranteed* gene knockdown (≥70%)
3 gene-specific siRNAs + 1 negative control provided
* We guarantee that at least two of the three Dicer-Substrate duplexes in the kit will provide at least 70% or more knockdown of the target mRNA when used at 10 nM concentration by quantitative RT-PCR when the TYE-563 fluorescent transfection control duplex (cat# SR30002) indicates that >90% of the cells have been transfected and the HPRT positive control (cat# SR30003) provides 90% knockdown efficiency.
siRNA-27 Duplex Processing by Dicer