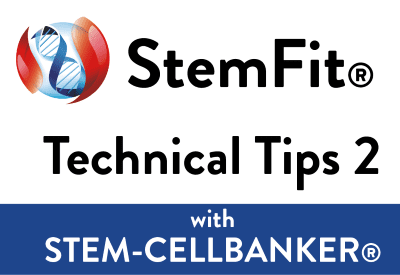 StemFit® Technical Tips 2
Tips for making ES/iPS cell stocks with StemFit® media and STEM-CELLBANKER® cryopreservation media.
Benefits:
• Highly efficient cell stock production, via single-cell passaging protocol.
• Superior cell growth and stable karyotype after thawing.
Protocol for Freezing Cells
Cell preparation:
2Use 50-80% confluent cells for cell stocks.
Procedure:
3Dispense 200μl (200,000 cells) per cryovial.
4 Cool using a programmed freezer (-1 ̊C/min), or in a Freezing Container at -80 ̊C for at least 3 hrs.
5Transfer to liquid nitrogen within a few days for extended storage.
Protocol for Thawing Cells
1Thaw frozen stock immediately in a water bath at 37°C for ~ 1 min.
Tip 3 - Thaw until only small ice particles remain.
2Transfer the cell suspension to 5 ml of culture media with gentle pipetting (1-2 times).
3Spin the cells at 300 x g, RT, for 4 minutes.
4Seed 65,000 live cells to 1.5ml culture media containing 10 μM Y-27632.  
5After > 24hr, change to regular culture medium not containing Y-27632.

Tip 4 - Remember to swap to medium NOT containing Y-27632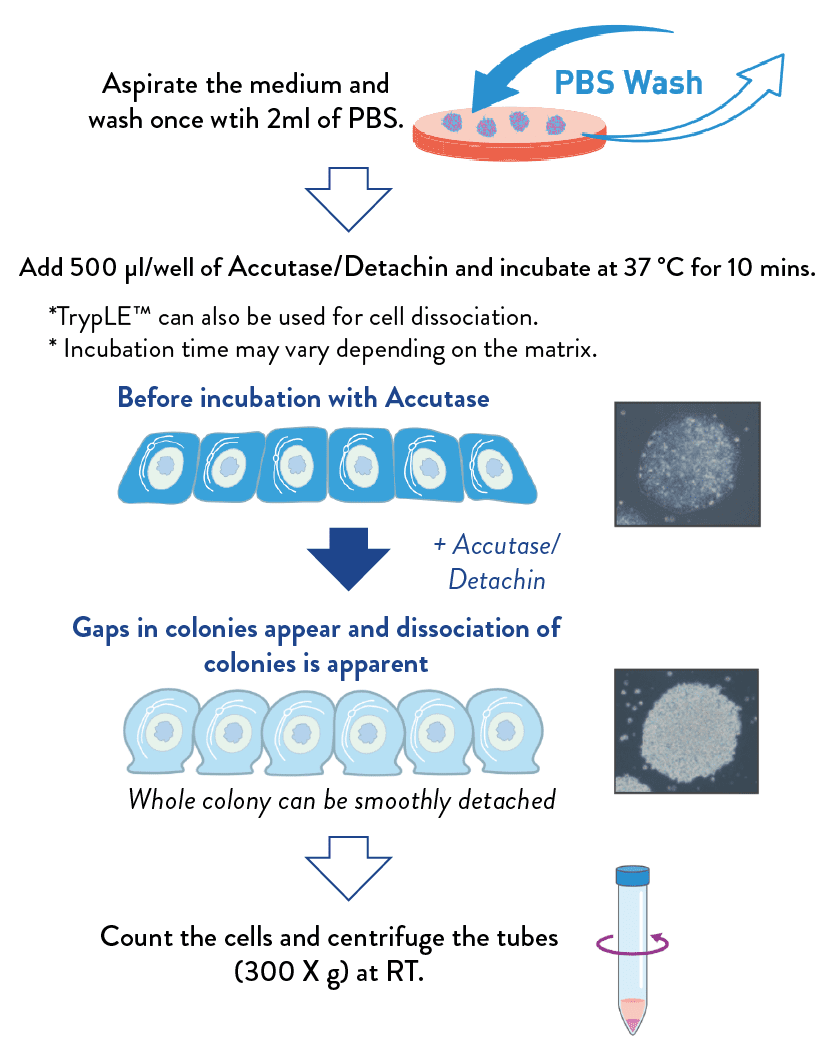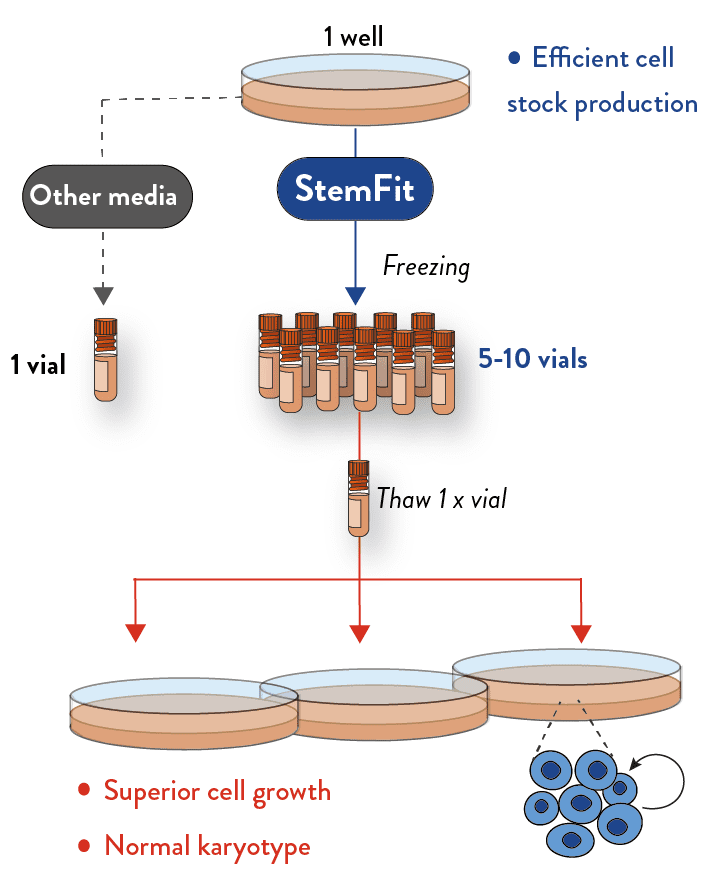 Superior Post-Thaw Cell Expansion with StemFit® Media
Cell stocks were prepared with StemFit® media or Medium A/B and then thawed and cultured in their respective medium for a week. Superior cell growth occured when StemFit Media was used compared to Medium A or B. This means cell stocks can be expanded with greater efficiency after freezing.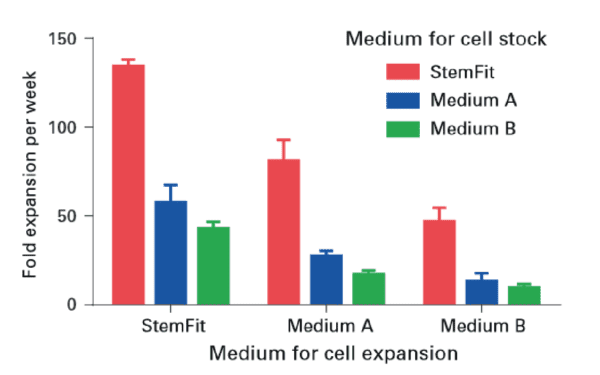 Stable Cell Karyotype after 52 passages in StemFit Media
Cells were passaged in StemFit media for 52 passages and retained a normal karyotype.