smooth muscle Myosin heavy chain 11 (MYH11) Rabbit Polyclonal Antibody
Rabbit Polyclonal MYH11 Antibody
More Information

| | |
| --- | --- |
| SKU | TA347251 |
| Size | 100 ul |
| Host species | Rabbit |
| Gene symbol | MYH11 |
| isotype | IgG |
| Application | WB, ELISA |
| Species reactivity | Human |
| Accession No | NM_001040114 |
| Gene id | 4629 |
| Gene synonyms | AAT4, FAA4, SMHC, SMMHC |
| Storage | -80C |
| Shipping Temp | Ice Pack |
| Lead Time | 3-7 Days |
ChIP was performed as described above. The IP'd DNA from 6 ChIP¡¯s was pooled and subsequently analysed on an Illumina HiSeq 2000. Library preparation, cluster generation and sequencing were performed according to the manufacturer's instructions. The 50 bp tags were aligned to the human genome using the BWA algorithm. Image shows the signal in 4 genomic regions surrounding the AXIN1, FUT7, BCL3 and RAD50 positive control genes.
WB using the antibodies against CBFb (lane 1) and MYH11 ( lane 2) diluted 1:1,000 in TBS-Tween containing 5% skimmed milk. The position of the CBFb and CBFb-MYH11 fusion proteins is indicated on the right.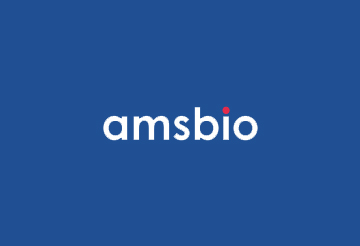 Determination of the antibody titer To determine the titer of the antibody, an ELISA was performed using a serial dilution of the antibody against human MYH11. The plates were coated with the peptides used for immunization of the rabbit. By plotting the absorbance against the antibody dilution (Figure 3), the titer of the antibody was estimated to be 1:1, 900.