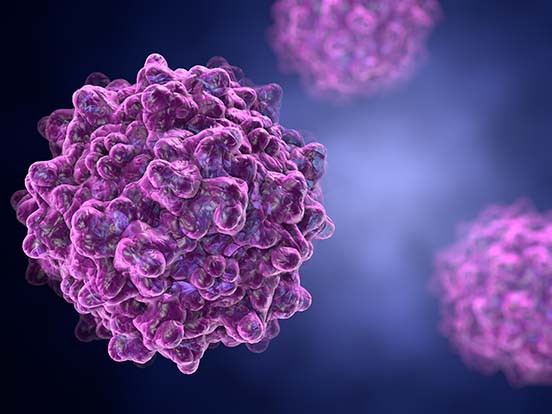 AAV Particles
Ready-to-use controls for both in vitro and in vivo applications
AMSBIO offers the highest quality recombinant AAV vectors and the most complete AAV Expression Systems that can be used to express shRNA, or human ORF. Through proprietary technology and innovative AAV vectors, you'll get reliable, reproducible, high purity, high titre viral stock every time you order.
Features
Transfect both dividing and non-dividing cells
No host-genome integration & stable expression
Ease to produce at high viral titre (helper free)
Does not elicit significant immune response in vivo
Applications
Measuring transduction efficiency
For use as a negative control
Transduction for in vitro applications
Injection for in vivo applications
Our Products
Our collection of over 2,000 AAV controls is made up of various genetic elements, packaged into different serotypes in multiple combinations. The table below shows the options we have available.
Available options
| | |
| --- | --- |
| Promoters | ALB, aMHC, c-Fos, CAG, CaMKIIa, CK0.4, CK1.3, CMV, cTnT, EF1a, EFFS, GFAP, HCRApoE, MBP, MCK, MeCP2, NSE, PDX1, PGK, Rpe65, SST, Syn, TBG, UBC |
| Reporters | GFP, mCherry, RFP, LacZ, Luciferase |
| Inducible reporters | DIO-GFP, DIO-mCherry, DIO-RFP, DIO-LacZ |
| Inducible sysyems | Cre, DIO, tTA |
| CRISPR/Cas9 | Cas9, gRNA scaffold |
| Serotypes | AAV1, AAV2, AAV5, AAV6, AAV7, AAV8, AAV9, AAV-DJ |
Unsure which serotype to use?
If you are unsure which serotype will work best with your application, try our AAV GFP Testing Kit. This kit contains CMV-GFP in AAV1, AAV2, AAV5. AAV6. AAV8, AAV9, and AAV-DJ serotypes so you can test the efficiency on different cell types.
Name
Packsize
Order
We couldn't find any records.
Frequently asked questions