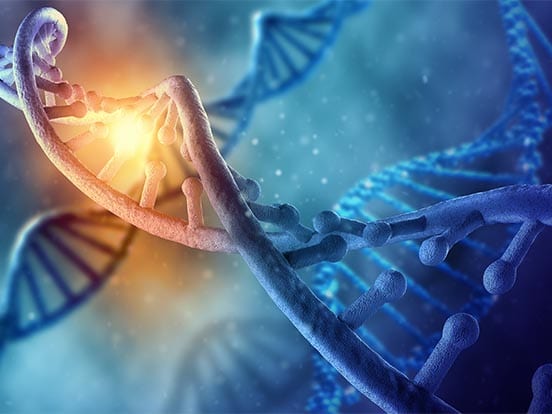 PARP Assays
Poly (ADP-ribose) polymerases (PARPs) are a family of enzymes present in all somatic cells that help damaged cells repair themselves. They work by transferring ADP-ribose units from NAD+ onto target nuclear proteins forming long-branched Poly ADP-ribose (PAR) chains. PARP proteins play key signaling roles in apoptosis, DNA excision and repair, and chromatin structure. PARPs are also involved in the transcriptional regulation of several signaling pathways, including genes involved in inflammation.
AMSBIO offers a wide range of PARP assay kits, enzymes, recombinant histone substrates and inhibitors for your research.
PARPs in Cancer
Some of the PARP proteins are known as tankyrases (PARP5A and 5B). In particular, tankyrases play a role in the maintenance of telomere length, sister telomere association, and mitotic spindle organization.
Tankyrase 1 also destabilizes axin, thereby activating Wnt signaling and driving tumor cell proliferation. Thus, the PARPs, and particularly the tankyrases have become important cancer drug targets. Further evidence for this comes from the fact that PARP is overexpressed in lung, ovarian, and breast cancer, and PARP inhibitors are showing dramatic therapeutic potential for breast and ovarian cancer treatments.
Other Roles of PARPs
PARP1 binds DNMT1 and indirectly regulates DNA methylation
PARP can remodel chromatin by PAR-ylating histones and relaxing chromatin structure
PARP2 is a substrate for histone acetyltransferases PCAF and GCN5L
Cleavage of PARP1 by caspases 3 and 7 is considered one of the classic markers of apoptosis: PARP directly induces caspase-independent apoptosis, via the production of PAR, which stimulates mitochondria to release apoptosis-inducing factor
Our Products