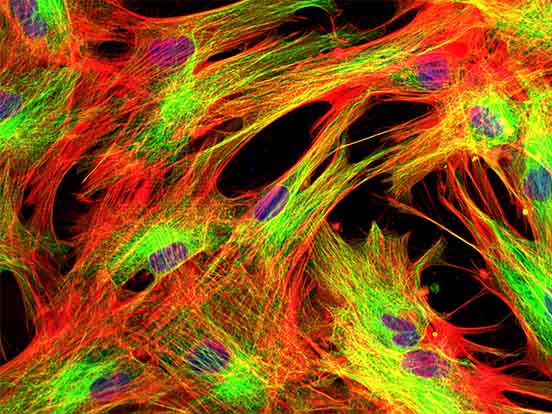 Oris™ Pro Cell Migration Assays
The ideal cell migration assay for high-throughput screening applications
Oris™ Pro Assays use a water-soluble biocompatible gel (BCG) rather than a physical silicon barrier as in the Oris™ Assays, to create a cell-free detection zone for cell migration experiments. Cells are seeded around a spot of non-toxic BCG that dissolves after media and cells are added to each well, allowing for the rapid and easy quantification of cell migration.
Features
Compatible with any adherent cell line
Available with tissue culture treated plates or collagen I coated surfaces
Compatible with liquid handlers, plate washers, high-content screening readers, and other high-throughput screening tools
Benefits
Allows you to rapidly quantify cell migration/invasion in real time
Significantly reduces handling due to the automation friendly design
Creative design- use pre-coated assays or apply your own extracellular matrices
Monitor phosphorylation events- perform in-cell westerns during cell migration
Simplest assay set up and full automation
How does the Oris™ Pro Cell Migration Assay work?
In each well, a water-soluble Bio-Compatible Gel (BCG) creates a central cell-free Detection Zone for cell migration experiments. Upon attachment of the cells the BCG dissolves within 60 minutes, allowing the cells to migrate into the Detection Zone at the center of each well.

Frequently Asked Questions
*Oris™ is a trademark of Platypus Technologies, LLC.