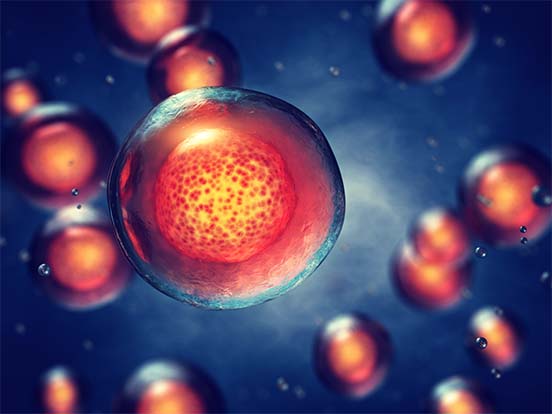 Mouse Leukemia Inhibitory Factor
Support the culture and maintenance of mouse embryonic stem cells
Leukemia Inhibitory Factor (LIF) is a lymphoid factor which is involved in a number of reproductive, inflammatory, developmental and regenerative processes. LIF promotes long-term maintenance of pluripotent stem cells by suppressing spontaneous differentiation. LIF is also involved in a number of other biological processes including the inhibition of adipogenesis, cholinergic neuron differentiation and bone metabolism.
AMSBIO supplies an animal-free and endotoxin-free recombinant mouse leukemia inhibitory factor ideal for use in stem cell research. Produced in a plant expression system (the seeds of the barley plant), our mLIF is free from contamination and offered at exceptional value.
Animal-free
Endotoxin-free
Low cost
Verified with human and mouse pluripotent stem cells over multiple passages
No pyrogenic or pro-inflammatory contaminants
Each lot is tested on mouse embryonic stem cells to confirm its functionality in plating efficiency, colony formation, morphology and maintenance of the undifferentiated state.

Applications