Our Services
High level expression system.
Competitive price.
Human cell line origin with full glycosylation.
Scale up to 500 litres.
Tag removal as requested
PHASE 1 : Cloning of your gene of interest into a vector with His-tag or IgG-Fc tag.
Sequencing confirmation of insert.
Small scale (5ml) transfection to test the expression level and optimization.
Estimated time: 3-4 weeks
PHASE 2 : Large-scale transfection (500ml) of recombinant vector into HEK293 and protein expression, evaluation and optimization.
One litre of bacterial culture will be induced with IPTG and harvested for protein purification.
Protien purification from 500ml of HEK293 culture using affinity column of Ni-NTA or protein A (no tag cleavage service provided).
The yield ranks from 3-25mg per 500ml with an average of 5mg.
Estimated time: 2-3 weeks.
Deliverables from phase 2:
Protein and report including sequence confirmation, Western blot and SDS-PAGE result and design form.
Minicircle Service Request Form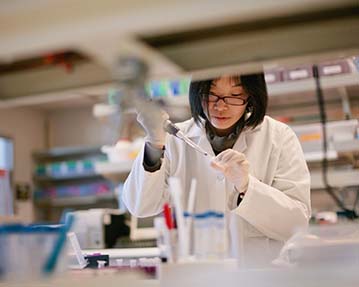 Let's get started
Complete our service request form and we will contact you to discuss your requirements.