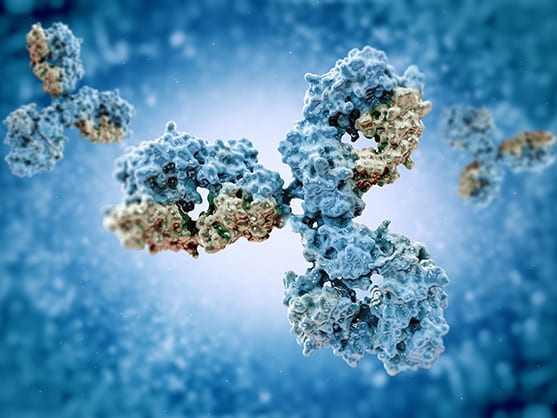 Keratan Sulfate
Antibodies & Standards for Structural Analysis
Keratan sulfate (KS) is a sulfated glycosaminoglycan composed of repeating disaccharide units, and exists as linear polysaccharide chains covalently linked to the protein core of proteoglycans. We offer varieties of keratan sulfate (KS) monoclonal antibodies and standards that are tested for use in ELISA, Immunofluorescence, Immunohistochemistry, Radioimmunoassay, and Western Blotting assays.
Keratan Sulfate monoclonal Antibodies
Anti-Keratan Sulfate
The mAb (clone: 5D4) recognises oversulfated heptasaccharide epitopes containing 6-sulfated galactose adjacent with 6-sulfated N-acetyl-glucosamine in oligosaccharide segments of KS GAG chains. It can be used in WB, ELISA, IHC, IP, and flow cytometry.
Anti-Keratan Sulfate
The mAb (clone R-10G) recognises KS lacking oversulfated structures in oligosaccharide segments of Keratan Sulfate glycosaminoglycan chains on hiPS cells. It can be used in western blot, and immunocytochemistry.
Anti-Keratan Sulfate
The mAb (clone: 373E1) can be used in western blot, ELISA, immunohistochemistry, immunoprecipitation, flow cytometry, immunohistochemistry.
Keratan Sulfate Polysaccharides Standards
KS are key components of the corneal stroma participating in the regulation of the tissue architecture by interactions with fibrous collagen controlling the size and spatial arrangements of the mentioned fibrils indispensable for specific properties of cornea.
They take part in the nervous system metabolism also performing a considerable role in the tissue damage repair.
Product Information Table
Name
Packsize
Order
We couldn't find any records.
Can't find what you need?
Please contact us with any inquiries regarding our carbohydrate-related products