Hyaluronic Acid Binding Protein
Bind and detect HA in Multiple Applications
Hyaluronic Acid or Hyaluronan (HA) is a glycosaminoglycan (GAG) with a simple conserved structure a homogenous non-branching polymer with the same repeating disaccharide structure without sulfation ((GlcAβ(1→3)GlcNAcβ(1→4))). It is widespread in the extracellular matrix, playing many roles in health and disease.
Features
Because of its simplicity and ubiquity, HA is not immunogenic so classical immunological analysis of HA has not been possible. Instead, a specific and tightly binding protein (Hyaluronic Acid Binding Protein, or HABP) can be used like an antibody to detect or measure HA in multiple applications:
Histochemistry and Cytochemistry.
Detection of membrane-transferred Hyaluronic Acid.
HA purification with affinity column.
 Download Protocols for biotin HABP from bovine nasal cartilage
Versican G1-domain as HA Binding Protein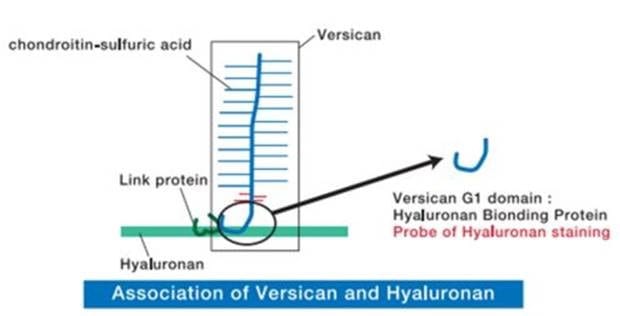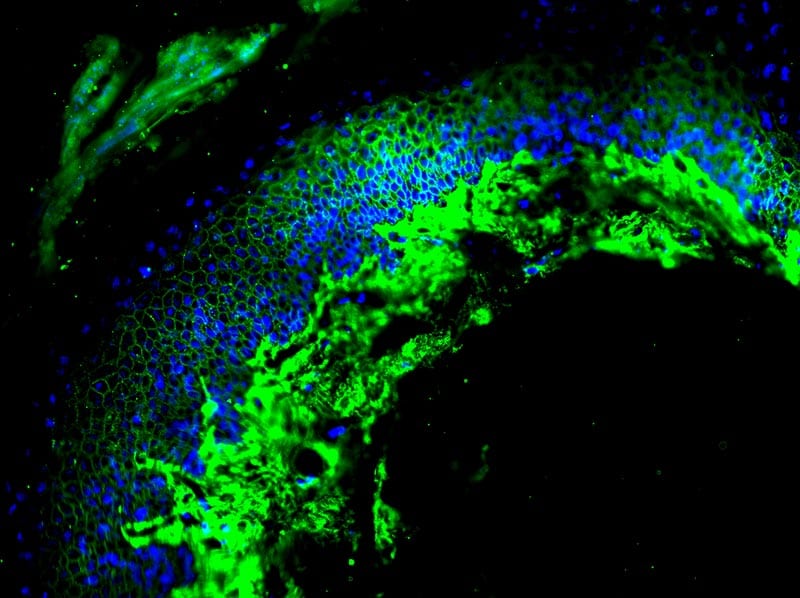 The biotin-HABP product supplied by AMSBIO was vital for us to be able to visualise the tissue distribution of hyaluronan in mouse vs. naked mole-rat skin. The images were so brilliant that we have started using biotin-HABP in other studies, e.g. looking at the effects of colitis on colonic hyaluronan distribution.