Our Services
We provide stem cell differentiation services with the fastest turnaround times. Simply ship your live induced pluripotent stem cells (iPSCs) to us and receive differentiating or terminally differentiated cells in 1-2 weeks. The differentiation process produces homogenous cell cultures without a genetic footprint. Our service can be tailored to suit your needs so get in touch with our Custom Services Team today to discuss your requirements!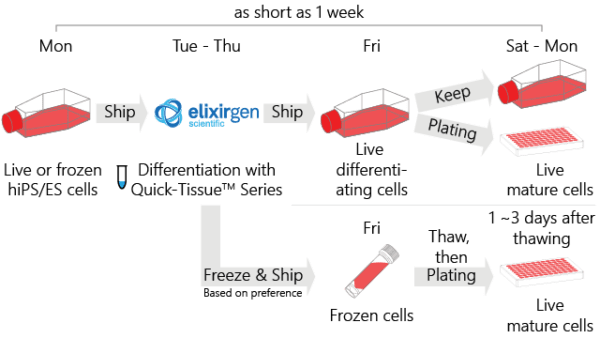 Deliverables
Differentiated cells in you preferred container (plates/flasks/cryopreserved in tubes)
Reagents required for maintenance (if cells are intended to be cultured long-term prior to characterization)
All samples are highly quality controlled to ensure cell viability and differentiation into the desired tissue type prior to shipment.
This service complements our range of iPSC-derived cells and differentiation kits. For more information, see here.
Benefits
Quick turnaround time – receive your differentiated cells in 1-2 weeks
Receive highly pure cell populations without a genetic footprint
Service tailored to your needs
High level of quality control
Differentiated cell types available
Excitatory neurons
GABAergic neurons
Dopaminergic neurons
Cholinergic neurons
Stem Cell Differentiation Request Form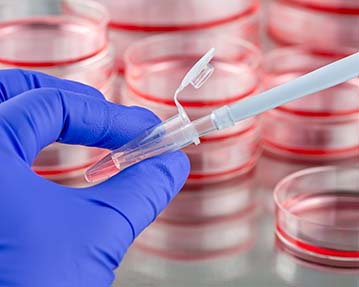 Let's get started
Complete our service request form and we will contact you to discuss your requirements.