Our Services
Stable Cell Line Construction
You choose a constitutive or inducible promoter, a tag, a selection marker and a fluorescent marker. Either you provide target templates or we design, synthesize or obtain it from a cDNA collection. We will then:
Clone your ORF or shRNA into our lentiviral vector
Generate lentivirus
Transduce the cell line of interest
Select the stably transduced, high expression cells
Validate the genomic integration of the target by genomic PCR
Validate the high-expression clone by Western Blot (if applicable)
Produce two cryogenic preserved vials of stable cells and a final report
Why use AMSBIO's stable cell line services?
Safe-to-use (self-inactivating) lentiviral particles can deliver your gene into a wide range of cell lines including non-dividing, primary or stem cells
Engineered in-house lentiviral vector for highly efficient gene integration into cell genome
You can choose to have an inducible or constitutive promoter
Our experts have years of experience in lentiviral cloning and expression
Fast turnaround time
The best price and the best quality in its class
Stable Cell Lines Service Request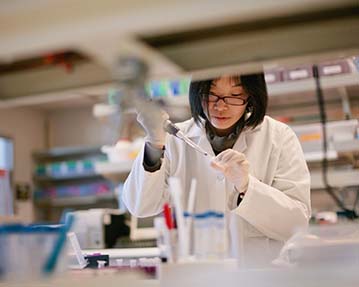 Let's get started
Complete our service request form and we will contact you to discuss your requirements.