Our Services
AMSBIO's custom DNA/RNA standards service couldn't be simpler: all you need to do is to provide us with the target sequence and we will deliver the product, including control steps and documentation.
Choose between research-grade IVT-RNAs and dsDNA (manufactured in compliance with regulations of ISO13485) and GMP-grade IVT-RNAs (manufactured in compliance with regulations of FDA 21 CFR Part 820)
RNA samples undergo a standard processing procedure to ensure that they meet our specifications (quality, quantity and concentration):
DNase I treated
OD 260/230 > 2.0; OD 260/280 > 1.8
Concentration adjusted > 100ng/µl or as suspension in ethanol
Please contact us and we will provide a special procedure and reagents for ethanol precipitation.
We will inform you of the results of the initial quality control. Please note that we are not able to check for contaminations with genomic DNA, salts, phenol, or ethanol. The presence of these undetected contaminations can highly affect the labeling reaction.
Why use synthetic internal control RNAs?
A negative result in the PCR amplification/detection step can be misleading. False negative results can be caused by failure in any of the following: (i) the initial RNA isolation step, (ii) in the reverse transcription/cDNA synthesis step, and finally (iii) in the PCR step. The use of an internal control DNA can only reveal problems in the last step, whereas the use of customized internal control RNAs allows for the monitoring of all three critical steps!
Molecular Biology Request Form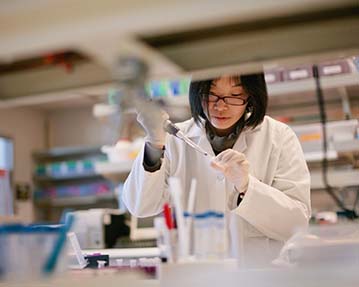 Let's get started
Complete our service request form and we will contact you to discuss your requirements.