Our Services
Ordering is easy- simply follow the steps below:
Select your gene panel: choose from one of our predesigned panels or design your own
Tell us about your samples: format (isolated RNA, FFPE, cell lysates etc.), number of samples, and species
Choose your level of data analysis: select from raw data or normalized, fold changes. Standalone NanoString Data Analysis is also available, to allow you to quickly see how your treatment groups correlate and to understand which genes significantly differ in expression levels
Benefits
Analyze the expression of up to 800 genes simultaneously
Compatible with cells, blood or FFPE samples
No amplification
Highly sensitive
Fast turnaround time
Technical replicates not needed so only small sample sizes required
Easy data interpretation
NanoString Service Request Form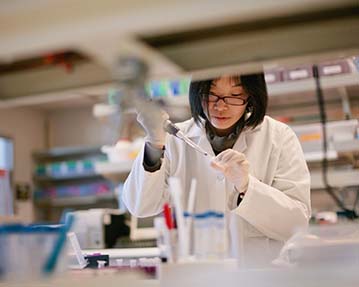 AMSBIO
Complete our service request form and we will contact you to discuss your requirements.