Our Services
Guide RNA
Specific and potent guide RNA (gRNA) is crucial for successful genome editing. Our custom gRNA cloning service is a cost-effective and fast tool to accelerate your research. We offer target sequence cloning into any of our CRISPR/Cas9 vectors with the following two options:
Self-design: You provide the target sequences, choose a vector and we will construct the plasmid
Our design: You provide around 100bp genome sequence and we will design the target sequences for you using our proprietary gRNA design tool
Donor Vectors
We also offer the following services for the construction of custom donor vectors for genome editing:
Target sequence cloning into CRISPR/Cas vector
Donor vector construction with a predesigned cassette
Donor vector of your own design
Custom CRISPR Kits
We offer a service to design and produce custom knock-out, knock-in or point mutation CRISPR kits, which provides you with everything you need for your specific genome editing research in one simple kit.
Included in the CRISPR Kit:
crRNA custom-designed for your project
tracrRNA
Cas9 nuclease protein
Donor construct custom-designed for your project (may be provided as oligonucleotide or plasmid, depending on your project needs)
CRISPR Cell Line Modification Service
We offer a comprehensive cell line engineering service based on the CRISPR-Cas9 system. We can perform projects such as gene knockouts, targeted integrations, point mutations, and more in your favorite cell line.
CRISPR Gene Editing Request Form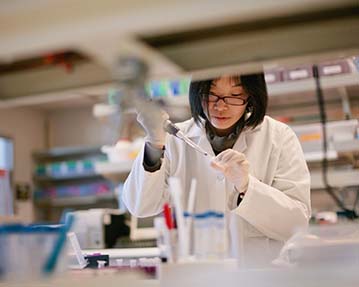 Let's get started
Complete our service request form and we will contact you to discuss your requirements.