Our Services
Our custom aptamer service takes advantage of a unique SELEX technology, which allows for the rapid development of aptamers which bind to your target molecules with a high affinity.
Our custom aptamer services comprise:
Standard service type and custom research services type
Small scale and large scale (grams, µ moles) synthesis
Custom Aptamers (Aptamer Discovery)
Advanced SELEX using modified bases
Traditional SELEX using non-modified bases
Competitive and/or negative selections
Maturation SELEX (2nd round SELEX using pre-screened focused library)
Aptamer Modification
End group (5' and/or 3') modification with/without linker (dT, dA, HEG, PEG etc): Amine, Thiol, Biotin, fluorescent dyes, PC Biotin, PC Amine, idT, Cholesterol, etc.
Internal modification: 2'-OMe, internal amine, internal biotin, etc.
Conjugation: Pegylation (linear, branched, lysine branched), beads, etc.
Aptamer Characterization
Binding assay (using RI method)
Competition binding assay
Trimming (truncation and optimization)
Ligand scan (function study)
Assay Development
Cell/Protein isolation (pull down)
ELASA/ELISA assay
Aptamer Design & Synthesis Request Form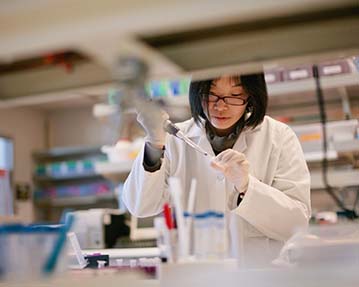 AMSBIO
Complete our service request form and we will contact you to discuss your requirements.