Cellufine™ PB Affinity Chromatography Media
Cellufine™ PB is an affinity medium designed for the concentration and purification of glycoprotein, glycated-protein and diol-compound. This media is based on spherical, rigid cellulose beads functionalized with phenyl borate, which gives a unique chromatographic selectivity for cis-diol groups of the target molecule.
Purification using affinity chromatography followed by identification of proteins by mass spectrometry is considered a powerful tool used in the identification and quantification of protein-protein interactions.
Features
Physical & Chemical Characteristics of Cellufine® PB
Support matrix
Cellulose
Particle Shape
Spherical
Ligand
Phenyl borate
Boron Contents (µg/dry gel)
700
Binding capacity (Conalbumin)(mg/ml)
10
pH operating range
3-12
Operating pressure
<2 bar (29psi)
Supplied
Suspension in 20% ethanol
Storage
2-8°C in 20% ethanol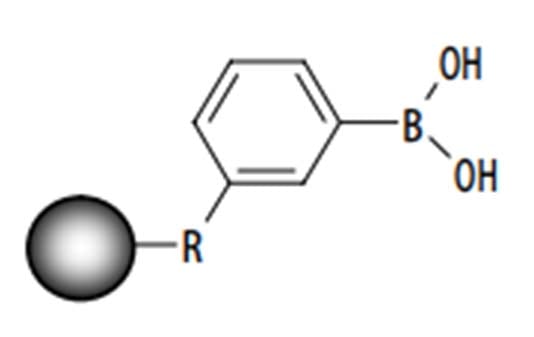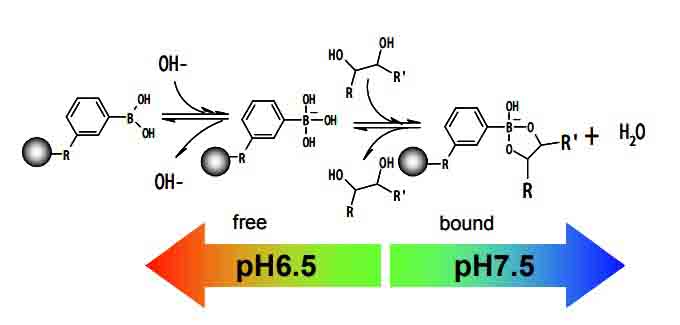 | Name | Datasheet | Packsize | Order |
| --- | --- | --- | --- |
| Cellufine PB Affinity Chromatography Media | | 10 lt | View |
| Cellufine PB Affinity Chromatography Media | | 10 ml | View |
| Cellufine PB Affinity Chromatography Media | | 5 lt | View |
| Cellufine PB Affinity Chromatography Media | | 50 ml | View |
| Cellufine PB Affinity Chromatography Media | | 500 ml | View |
| MC Cellufine PB | | 1 x 5 ml | View |
| MC Cellufine PB | | 5 x 1 ml | View |