ATP6V1F Mouse Monoclonal Antibody [Clone ID: OTI5F10]
ATP6V1F mouse monoclonal antibody, clone OTI5F10 (formerly 5F10)
More Information

| | |
| --- | --- |
| SKU | TA502388 |
| Size | 100 ul |
| Host species | Mouse |
| Gene symbol | ATP6V1F |
| isotype | IgG, IgG2, IgG2a |
| Application | WB, FC, IHC, IF |
| Species reactivity | Human, Dog, Monkey, Rat |
| Accession No | NM_004231 |
| Gene id | 9296 |
| Gene synonyms | ATP6S14, VATF, Vma7 |
| Storage | -80C |
| Shipping Temp | Ice Pack |
| Lead Time | In Stock |
Immunohistochemical staining of paraffin-embedded Human Kidney tissue within the normal limits using anti-ATP6V1F mouse monoclonal antibody. (Heat-induced epitope retrieval by 10mM citric buffer, pH6.0, 100??C for 10min, TA502388)
HEK293T cells transfected with either RC210728 overexpress plasmid (Red) or empty vector control plasmid (Blue) were immunostained by anti-ATP6V1F antibody (TA502388), and then analyzed by flow cytometry.
HEK293T cells were transfected with the pCMV6-ENTRY control (Left lane) or pCMV6-ENTRY ATP6V1F (RC210728, Right lane) cDNA for 48 hrs and lysed. Equivalent amounts of cell lysates (5 ug per lane) were separated by SDS-PAGE and immunoblotted with anti-ATP6V1F. Positive lysates LY418132 (100ug) and LC418132 (20ug) can be purchased separately from OriGene.
Western blot analysis of extracts (35ug) from 9 different cell lines by using anti-ATP6V1F monoclonal antibody (HepG2: human; HeLa: human; SVT2: mouse; A549: human; COS7: monkey; Jurkat: human; MDCK: canine; PC12: rat; MCF7: human).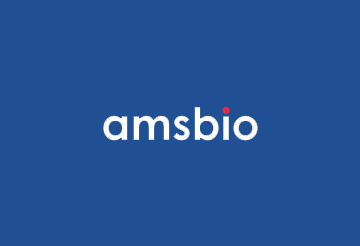 Immunohistochemical staining of paraffin-embedded Human lymphoma tissue using anti-ATP6V1F mouse monoclonal antibody. (Heat-induced epitope retrieval by 10mM citric buffer, pH6.0, 100??C for 10min, TA502388)
Anti-ATP6V1F mouse monoclonal antibody (TA502388) immunofluorescent staining of COS7 cells transiently transfected by pCMV6-ENTRY ATP6V1F (RC210728).